So acne, what an unsightly mess this disease can be, but fortunately for a lot of people it is only short lived.  However, the scars caused by acne are sometimes very much a permanent fixture in our lives.  The scarring caused by acne can sometimes be worse than the acne itself and just like acne, it needs a treatment plan.  There are some things that can be done to treat and possibly prevent acne scarring.
Dermatology & Skin Care :
How to Prevent Acne Scarring
Check out this video by Dr. Lisa Benest on ways to prevent acne scarring,  through the use of dermatological medicine in the form of creams and oral pills. You'll learn the  importance of reducing acne to reduce the acne scarring with help from a dermatologist in this free video on skin care and acne.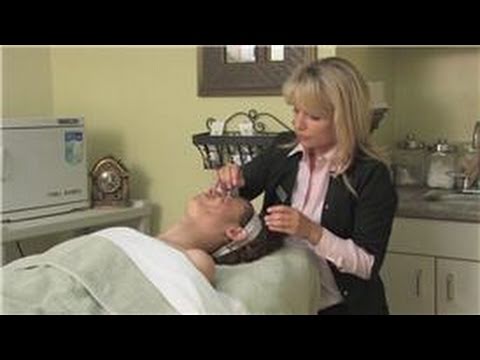 5 Simple Steps to Treat Acne Scarring
Heal Your Acne – if you don't want any scarring from acne, one sure fire way of not developing acne scaring is to actually prevent acne from becoming worse, or from developing at all.  So if you are suffering from acne head to a dermatologist and get your acne treated, especially if you have tried numerous over the counter medications that haven't been effective.  Sometimes just the correct treatment can make huge differences in our acne and thus prevent acne scarring.
Stop Inflammation – acne is a direct response to inflammation, so therefore if the acne lesions become even more inflamed then they can develop into worse scarring.  The best way to prevent additional inflammation is to treat your skin with care.  Don't use aggressive scrubbing or harsh skin care products.
Stop the Squeeze Play – squeezing, picking, touching, popping and all the other things we do to pimples is actually one of the worst things a person can do to their skin and almost an assured way to develop an acne scar.  When the skin is picked at it increases the damage to the skin and hence the inflammation.  At this point the body's defensive system rushes in to protect and heal the skin which produces a permanent scar.  Just sit back, hands off and let the acne heal!
Understand Your Skin – Perhaps you are a person that doesn't get scars for any reason, or maybe you are, either way it is important to understand how your skin reacts.  If you have very sensitive skin that is prone to developing scarring that is dark and raised then you should take even more steps to prevent and heal your acne.  Talking to a doctor right away may assist you in developing your treatment plans and lessen the chances of significant scarring.
Doctor, Doctor… – go and see your doctor.  Don't try to deal with acne and scarring all alone.  This is critical if you are having severe, deep breakouts or cysts.  This type of acne known as cystic or nodular acne is the most common cause of acne scarring and it often requires more intensive treatment than over the counter products.  So don't hesitate to go and see your doctor.  They can often really help when it comes to this type of acne and scarring.
The bottom line here folks is you don't have to suffer alone!  This doesn't have to be a permanent fixture in your life or on your face!