Back acne, or acne that occurs on the back is actually the same disease as facial acne, however since there is more sweat and oil on the back and in fact the pores are larger the acne that appears on the back can appear more nodular with larger and more severe cysts.
Apart from facial acne, back acne is quite common. Although you can "hide" back acne, it also limits your wardrobe to clothing which is capable of hiding it. You also tend to avoid activities which will involve showing off your back.
Wherever it occurs on the body, acne is all the same disease – one which includes pimples or "zits", blackheads, cysts, and whiteheads.
Here are some interesting facts about back acne.
In those people with facial acne about 2/3 of them also have some amount of back acne.

In roughly 20% of all adult males there is some amount of back acne.

Men, sorry about this, but back acne tends to occur more often in the male sex

The other extremities of the body can also develop acne, but it is most common in the back, probably due to the fact that the pores are much larger and there is more oil there.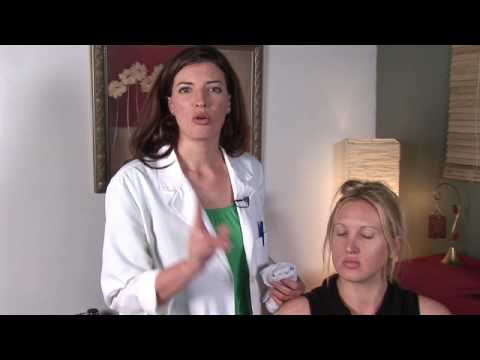 The Major Symptoms of Back Acne
When acne appears it is usually not difficult to recognize.  Acne can be diagnosed fairly easily just simply have your doctor examine at your face. There aren't really any special tests needed, it can be diagnosed on sight.  However there are different types of acne.  There are inflammatory and non-inflammatory.  Non-Inflammatory acne occurs with whiteheads or blackheads also known as comedones.  They occur when hair follicle openings become blocked with dead skin, oil secretions or sometimes bacteria.   Open comedones are black heads because the dark color of the material that is blocking them is visible while close comedones are known as white heads because they are the color of flesh.
Inflammatory acne can be comprised of one of more of the following types of skin nodes:   Cysts, pustules, nodules or papules.
Papules are small raised bumps which indicate infection or possibly inflammation of the hair follicle. They might be tender or red.
Pustules (pimples) are simply tender and red bumps that have white pus which is visible.
Nodules are large, solid, painful lumps beneath the surface of the skin. They're formed by the buildup of secretions deep within hair follicles.
Cysts are very painful lumps beneath the skin that are filled with pus.  These are similar to boils and can cause scarring.
Causes of Back Acne
The causes of back acne are not completely understood but it seems to be agreed upon that when tiny holes on the skins surface are clogged acne appears.  However in order for these holes in the skin or pores as they are called to become clogged oil glands must be functioning.  This occurs after puberty, which is why so many people see acne begin at puberty.
It appears that in acne prone individuals the skin cells are being over produces and therefore will cause acne.  Back acne specifically is called acne mechanica which is really just saying that the acne is caused due to skin irritation.  Because are back is usually always covered with clothing and many times back backs, or other things irritation can occur quite easily.
Also acne is made worse with moisture and the back area can sweat a lot too so tight fitting clothing, back packs rubbing the skin along with sweat and moisture is a breeding ground for back acne.    Acne is also most common in teenagers however no one is safe from the potential of getting it.  It tends to run in families and can also be based on hormonal changes.  Fluctuation in the body hormones especially in women also causes this type of acne. These fluctuations usually occur mostly during pregnancy and menstruation. Other external factors like stress, cosmetic products can also indirectly cause acne on the back.
Possible Triggers for Back Acne
The following is a list of possible triggers for acne
Puberty, menses, birth control pills, stress and even pregnancy can trigger the hormonal changes related to acne
Hair and skin products that are greasy or oily
Steroids, testosterone, and other drugs and sometimes medication
Excessive sweating and being in high humidity weather
One thing that is important to mention is that most research has proven that diets high in nuts, chocolate and greasy foods aren't necessarily a trigger for acne, but high sugar diets most certainly may be to blame.
How to Treat Acne on Your Back
So what can you do to help your back acne?  There are several things starting with cleaning your skin with a gentle nondrying soap such as dove, cetaphil, cerave.  Make sure you wash your skin once or twice a day and remove all dirt and use non-skin clogging lotions.
In order to help with the back acne you can try the following steps.
Wear clothing that is breathable
Stop using a backpack during an acne break out.
Minimize the amount of irritants to your back
Always shower and clean your skin after you have exercised or done anything that has made you feel sweaty.
…it's not what you do, but what you don't do…
What is more important than knowing what to do are ensuring you do not do the following.
Do not squeeze or pick or pop the pimples because it can lead to scarring and infection.
Avoid touching your skin frequently.
You can also try products that contain the following chemicals that are known to help acne – benzoyl peroxide, sulfur, resorcinol or salicylic acid.
Also try to stay out of the sun, even though it appears to help with the blemishes, it actually doesn't and because of the high sensitivity of the pustules it can increase the risk for many types of skin cancer.
Medications That Treat Acne
There are some medications you can try to help your back acne.  If it is a light case you can try gentle cleansing plus a product with a 10% alpha hydroxyl acid or AHA in it.  In severe cases you will want to use benzoyl peroxide and a 10% alpha hydroxyl acid.
Apart from topical application of acne treatment, you can also take oral antibiotics to clear breakouts on the back. Some of the antibiotics that you can take include tetracycline, minocycline and erythrocycline. These are effective for acne breakouts in all parts of the body. You should however be aware of possible side effects including vaginal yeast infections in women and stomach upset among others.
There is also always a trip to the dermatologist who may prescribe Accutane which is a product with high levels of vitamin A.  It is also recommended you consult a dermatologist before taking any medication to treat back acne.   Please do your research on Accutane before taking it.  It can have significant side effects.
Lifestyle Changes
Wash your back - Washing your back here doesn't mean the simple few seconds of scrubbing and rinsing. It means you need to concentrate a lot on your back when washing it. Wash your back with washcloths or brushes which have exfoliating characteristics. This helps to scrape off the dead skin cells. It is best to experiment with different washing agents before sticking to one which doesn't irritate the skin or further worsen the breakouts. Once you have washed, ensure that you clean and dry out the back. After this, ensure that you moisturize the back as dry skin triggers sebum production in the oil glands.
Change in diet - The diet plays a major role in acne breakouts. Diets rich in processed sugars have been found to cause acne. Changing to diets containing less of these sugars will help in the treatment of back acne. A good way to go about changing your diet is checking the foods which you eat. The best foods for your body are the organic foods which don't have any chemicals in them. Also, fruits and vegetables are a great source of fiber and sugars for the body.
Natural Treatments for Acne
Natural acne treatments for back acne mainly involve the use of masks. Masks made from natural products should be applied evenly, on the back with the help of a friend or family member.
Oatmeal Mask
Lemon Juice Mask
Tomato Mask
Mint Mask
Alternative Treatments for Back Acne
There are some alternative treatments namely acupuncture and herbal medicine that has had some significant success with treating acne, which they believe stems for heat in the body.  As always please seek professional help if none of these solutions are working for you, or if your acne has had significant effect on your self-esteem.